Letter from Africa: Desmond Tutu's funeral re-imagined Ghana-style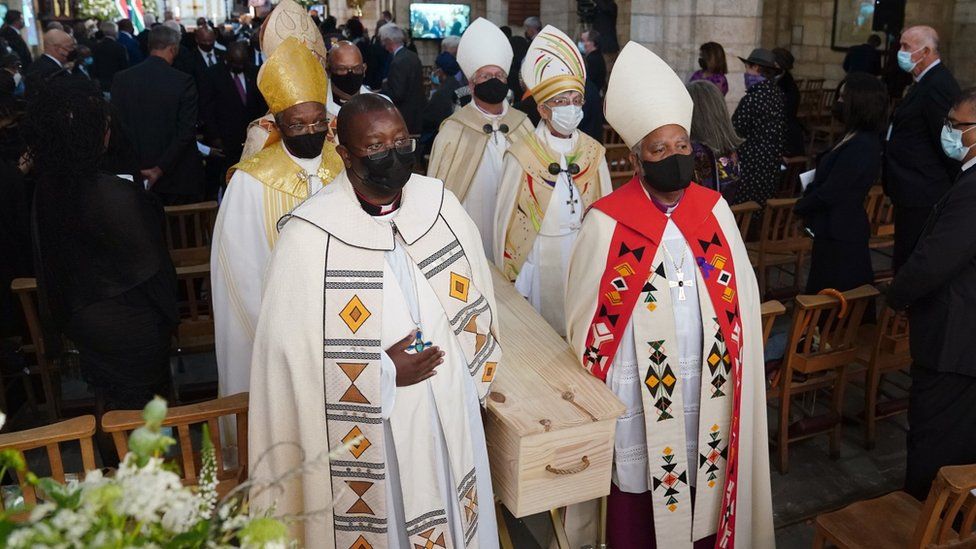 In our series of letters from African journalists, Ghanaian writer Elizabeth Ohene considers what would have happened following Archbishop Desmond Tutu's death had he been from her country.

If you play correctly and earn SLOTXO more and more money, you'll be able to get paid. Risky bets later do not seem to be risk-free.

If ever there was someone who deserved the adjective "world-famous" it was Archbishop Emeritus Desmond Tutu.

When he died, it was agreed that the world had a lot to learn from his tumultuous life and the decidedly low-key manner of his funeral.

Over here in Ghana, the funeral capital of the world, however, the feeling was one of dismay and puzzlement that such a famous person could die and be buried within a week and with such little fanfare.

We have been pondering what we would have done faced with the death of such a famous person. He certainly would not have been buried within six days of dying.

It would have taken at least that long for the family to agree on the composition of the delegation that would go to formally inform the president of the republic of the sad passing of the illustrious son of the land.

We watched in disbelief as South African President Cyril Ramaphosa announced the death without a background of a roomful of mournful-looking family members, suitably dressed in black cloth.

Then, horror of horrors came the announcement from the Anglican Church giving the details of the funeral as the archbishop himself had asked. Surely, everybody knows that what you put down as your wishes for your funeral do not count once you die.